Seeking a clear path through
a challenge or transition?
I'm here to help you find
your way.
Take a breath.
Are you feeling Overwhelmed by a Challenge and its complex dynamics?

looking for an experienced partner to help you make sense of it all
and walk with you through the fire?
It's finally time. To get some relief and receive the support you need.
I specialize in sensitive issues and see challenges as an opening to co-create a powerful path forward.
CONTACT ME
I love hearing from people and offer a 45min free strategy session. You can either pick a time for a call, leave me a voice message or email me. I'll get back to you within a day.
Simone Torrey
San Francisco, CA
hello@storrey.me
(415) 758-0787 (voice mail)
What will you gain
from a new perspective?
Working with me
Working with me is a bespoke experience, as I tailor my approach to your unique context and needs. I understand that inviting someone to help you with some of your toughest challenges requires trust. Trust must be built. Here are some ways we can do that.
You can read here, what some of my past clients and collaborators say about working with me.

I offer a free 45 min strategy session. where I help you explore your needs and find a path forward, whether that includes working with me or not.

After our strategy session you can book me to facilitate a 2-3h strategy workshop with your team. This is especially helpful if more people in your organization need to experience working with me before you can make a decision.
To learn more about my process and services continue reading on.
Want to Explore COLLABORATING WITH ME?
Your impact depends on your transformation.
Your transformation requires taking risks.
I'm here to gently, yet fiercely, guide you to the other side.
Yes, this may be some of the most confronting
work you have ever done.
And no, there's no way around it.
A Transformational Process
When you're deep in the mud of a transition or challenge, it's difficult – if not impossible – to see out to the other side. This is why it's so vital to have a guide to gain new perspectives and awareness on the blind spots that are keeping you stuck.
I go with you on an emergent journey through your transformational process. We will explore, take detours and deep dives, integrate and co-create to discover what specifically works best for your people and organization.
There simply isn't a straight process to creating solutions for complex challenges. We need to explore the individual and collective, internal and external dimensions, integrate insights and co-create solutions with all these dimensions in mind. I see this process as a deep dive into the underworld and out to the edges of whatever context we are working with, the places you haven't yet gone, to bring up that which needs to be seen in the light.
More than anything, I empower you to Co-create YOur own solutions from the inside-out, so you continue cultivating what we planted together
long after working with me.
CONFLICT Coaching
one on one Support
to navigate conflicts
Unresolved conflicts create stress, can drastically decrease productivity, often lead to rifts in organizations and failure of projects. Sometimes it's not possible to engage the other party directly in finding solutions. And sometimes a conflict can be transformed by simply changing how you engage and react.
Conflict coaching is one on one support to help you gain a new perspective on the situation and find out what is in your power to change. Together we will create a visual map of the territory you are moving within, create a strategy that will help you take practical steps towards solutions.
CONFLICT MEDIATION
A neutral party
for a specific conflict
Mediation is a powerful tool to help conflicting parties make decisions and create resolving solutions together. Conflict mediation gives a voice to every party in a dispute and identifies blockages in the communication flow, so you can find the way forward towards your own solutions.
I bring a well-versed mediation toolkit, and will adapt my approach to your unique situation after conducting an intake evaluation for the conflict at hand. Generally, I will first work 1-1 with your team and then in small groups to move through the conflict mediation process.
Integral facilitation
engaging Many People with diverse perspectives in solving
complex challenges
Integral facilitation engages diverse, often opposing views in the creative dialogue necessary to find workable solutions for complex issues. I work with your organization to integrate the various perspectives and build holistic solutions.
Through a custom designed process, which may include one-on-one, small and large group conversations, we explore, integrate, and embody the inner and outer dimensions of what's happening in your organization or community.
By looking at how both individuals and the collective contribute to your current results and identifying key areas for development we can redirect your course. This integral framework allows us to facilitate structural transformation.
Culture development
Tackling a disturbance or conflict rooted in your
organizational culture
If we think of your organization as a tree, your organizational culture is the root system of every result you'll see through your work. When your internal foundation and root system is strong, you thrive as a vibrant organism bearing ripe fruits on strong branches. In other words your success depends on your internal alignment.
I help you gain awareness of your current culture from a lens of inclusion, get clear on the culture you wish to create, and develop the principles, processes, and practices that will get you there.
This process entails more than just a new policy or anti-bias training – it's a holistic intake of your current ways, and a conscious shift into a new way of being and relating.
Want to explore working with me
MY VISION
A world where people live and work in Harmony with nature and each other.
MY MISSION
To remove the barriers to celebrating diversity, deep presence, listening and speaking truth.
MY STORY
My calling is to support the development cultures where people, no matter what ethnic or socio-economic background, gender, sexual orientation, age or belief, feel empowered and creative. My passion is to support people, organizations and communities find their way through the fog of complex transitions and conflicts. Through deep listening, reflection and opening to new perspectives, I help my clients forward on their path with a clear mind and an open heart.
So what has brought me onto this path of supporting such deep and vulnerable work?
My fierce passion and motivation to develop cultures that break cycles of conflict and violence is deeply rooted in my early life experiences. After many years of conscious healing work I moved from a state of victim to creator of my own life. This shift in perspective helped me unearth the gifts in my wound, and my calling to help others transform conflict into powerful, peaceful solutions and ways of relating.
Both thanks to my privilege and the choices I have made, I got to travel the world and live life to the fullest. In the past 20 years I have lived in 5 countries across 3 continents and traveled to about 20. I speak 3 languages fluently and 2 reasonably well. I have worked and played with people from all walks of life. I can relate to pretty much everyone. I am a fast learner, understand different contexts quickly and can get a grasp of the topics at hand enough to facilitate well. I am a humble outsider, a calming force, a bright light, a weaver, a bridge builder. I am the person you want by your side when you have some tough challenges ahead.
OFFICIAL BIO
Simone Torrey is a certified conflict mediator, restorative justice practitioner and integral facilitator who supports people, organizations and communities through complex conflicts and transitions.
She has 15+ years of experience in process and service design and implementation, learning program curriculum design, facilitation and evaluation, developing and leading teams; 5+ years of conflict coaching and mediation experience, domestically and abroad.
Simone is both an entrepreneurial and servant leader used to working with very diverse clients and creating high-impact processes to support organizations and individuals transform, learn and evolve.
She holds an MA in Leadership, Peace Building and Conflict Transformation from Saint Mary's College of California and an MA in International Communication from the International University of Perugia in Italy.
Simone's facilitation is strongly influenced by her broad worldview, acquired through 20 years living and working in multicultural contexts in many different countries all over the world. She is also a long time meditator and mindfulness practitioner which helps her stay calm in the midst of conflict.
Born in Germany, she lived half of her life abroad - in Italy, Belgium, the UK, Egypt and now the US.
Simone moved to the San Francisco Bay Area in 2013, where she lives with her partner and son, loves the outdoors, and is an active part of the Burning Man community of cultural creatives and makers.
Project: National Skills Development Strategy for Tanzania
I had the privilege of working in a team that was led by Simone. The assignment, which was sponsored by the World Bank, was to help the government of Tanzania develop a National Skills Development Strategy to as a response to the country's fast-growing economy. I observed Simone, in a very short period of time, build capacities of individuals and groups from various sectors who played crucial roles at the different stages of the assignment. I attribute the phenomenal success of the assignment to Simone's great skills in bringing people of diverse backgrounds together and helping them to become high performing teams. Simone is a deep listener who treats the differences in cultures (beliefs, values and practices) as the raw material from which to craft creativity and innovation. Simone is a talented systems-thinker who has made working in the present moment her second nature. This combination of system-thinking and working in the moment, gives Simone the rare capacity to fluidly and seamlessly lead both from the front and the collective, depending on need.
Martin Kalungu-Banda – Founder www.BBSConsulting.org, Faculty Member at the Presencing Institute
Multi-Year Collaboration
Simone is a wonderful team player, with a keen sense of group dynamics. She is curious about people's interests, needs and wishes, a keen listener and kind facilitator. She has a broad knowledge of facilitation techniques that she gladly shares with her collaborators. She worked with us to design an emergent governance structure, as well as design our future program using Lego Serious Play. She co-facilitated several workshops with us, all of which greatly benefited from her expertise and presence. Working with Simone on designing these workshops was a smooth and co-creative endeavor, from with we both learned a lot.
Finally, as a board member of The (Impact) Hub Brussels, I had a chance to experience Simone as an initiator and leader, who brought together and hosted a diverse group of people in a beautiful space for a couple of years, before deciding to become a journeyer and develop her skills in different cultures and contexts.
Maja Kuzmanovic, Principal Invigorator, FoAM
Strategic Planning Session
I was looking for someone who could facilitate a strategic planning session with my team. I needed it to be interactive, engaging, fun, and cover a lot of material. In the first prep session with Simone I could tell that she had the experience and the skill-set to meet all of these needs. Simone helped me hone in on my priorities and develop a series of group and individual sessions that allowed my team to flow through a process that was natural and energizing. I have since referred Simone to other clients that have indicated their happiness working with her. Simone is professional, caring, empathic, intuitive, skilled, and easy to relate to. I would hire her again in an instant.
David Yusem, Coordinator | Restorative Justice, Oakland Unified School District, www.ousd.org
Project: Diversity and Inclusion at a large Public High School in the Bay Area
I've worked with Simone in the context of a public-school system mired in racial and socio-economic division. What I appreciate about Simone's skill in these contexts is that she can honor multiple perspectives in the room and attendants. She sees the partial truth in all the points of view, allowing her to give the participants a deep experience of being seen while also weaving a more complex picture for all. Her empathy and flexibility of mind simply can't be taught! She's a natural.
Gabriel Wilson, Chair of the Diversity Initiative, Ten Directions, www.tendirection.com

Project: Co-creation of Culture and Office Space Design
As head of Siemens Energy Belgium, my challenge was to move my 100 person team from an "one employee - one desk" landscape to an open office concept where desks were shared among the employees based on projects and presence. There was a lot of resistance to change in my team. I saw this spatial redesign as a chance for us to become more functional, more flexible, more like what we aspired to be as a team. I knew I needed help and that a combination of different qualities was required to come up with a concept that would be perceived as an improvement: Respect for the people and what had been their environment for many years. Fresh thinking, a good methodology and courage.
From our first contacts, I felt that Simone and her colleague were the people with whom I could team up and dare to try something new. So we did.
In record time, we embarked on a human centered design journey. The results were amazing and the effect on the team very positive. The motivation and cohesion of the group increased as the colleagues felt genuinely involved in the decision making process. The success can be explained in many ways. From my perspective, three main aspects emerge: trust, the right people, the right questions.
Alain De Cat, CEO, Powerdale
Project: Cultural Direction Setting for Residential Black Rock City (Burning Man)
Simone has been a transformative designer, leader, and facilitator of our multi-year visioning and change process. She's brought her expertise, theory, empathy, and intelligence whole-heartedly to dozens of meetings. She is able to thoughtfully craft and facilitate a process that unlocks the group's ability to meet our goals. She's also notices what's needed and is flexible in shifting gears to ensure we get the best possible work done. She's an insightful and generous collaborator and I can't imagine leading this complex, uncertain, very important process without her.
Victoria Mitchell, Associate Director, Operations Leader, Burning Man Project


TAKE THE STEP
SCHEDULE A CALL TODAY.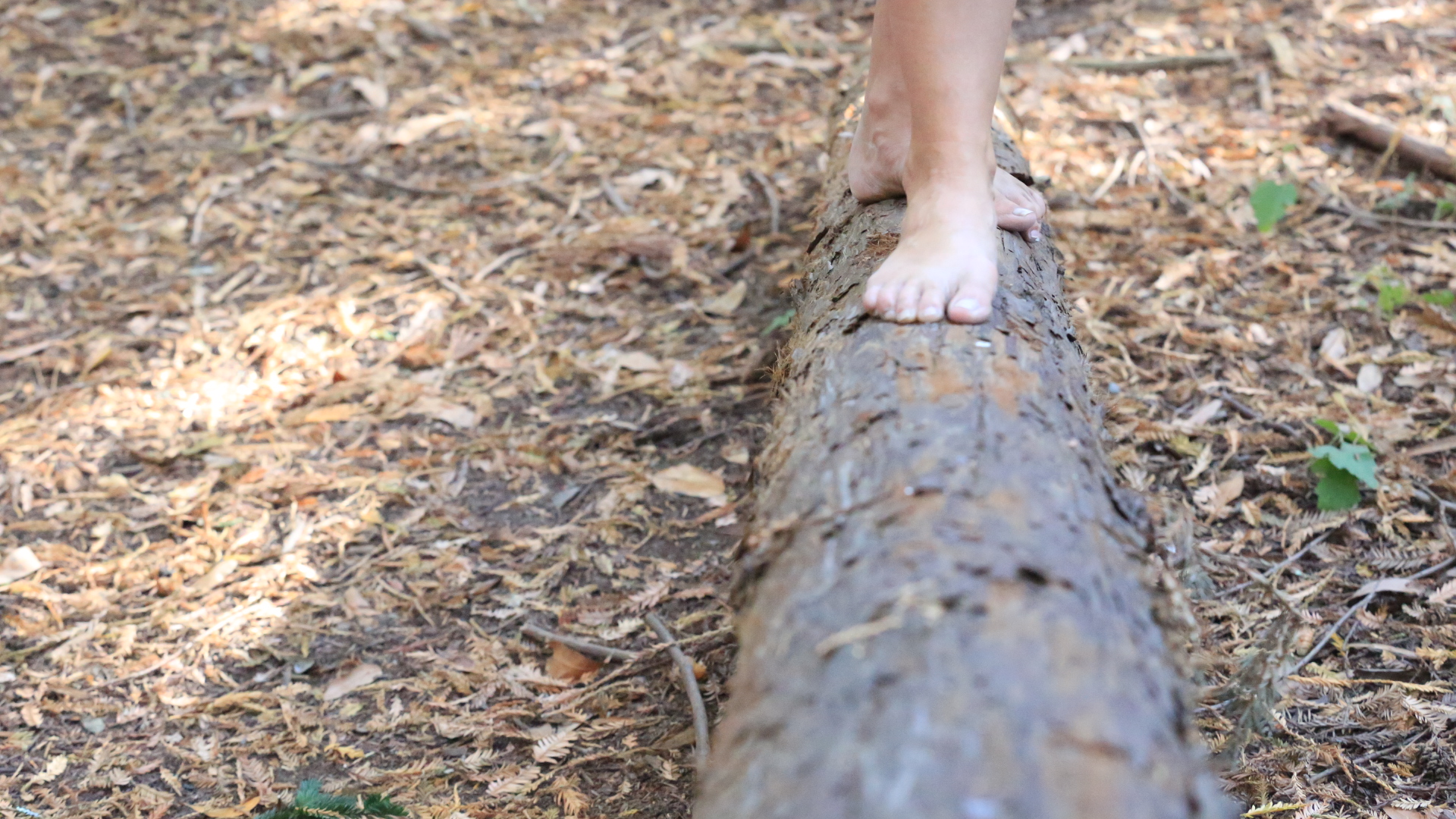 CONTACT ME
I love hearing from people and offer a free 1h consultation. You can either pick a time for a call, leave me a voice message or email me. I'll get back to you within a day.